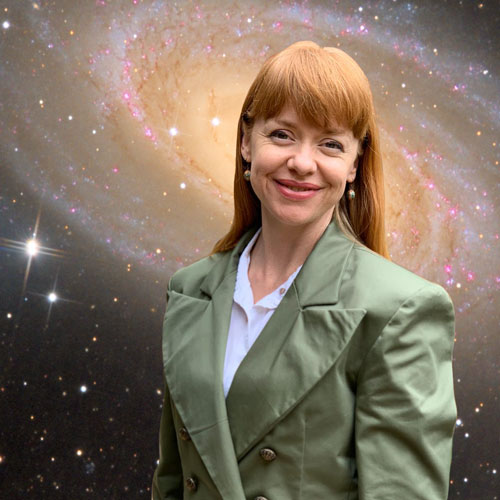 Astrophysicist

at

University of Queensland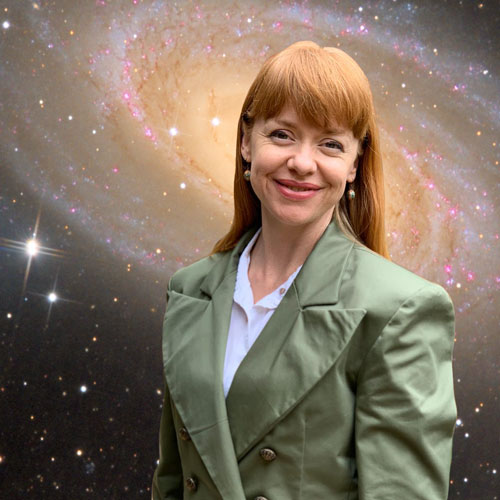 I'm Sarah Sweet, an Astrophysicist at the University of Queensland.
I study galaxy formation and evolution.
I'm interested in the formation and evolution of galaxies of various sizes across different environments and redshifts. I investigate the metallicities and kinematics of star-forming galaxies with multi-object and integral field spectroscopy. I use high-resolution adaptive optics imaging to trace the evolution of galaxies over cosmic time.
Angular Momentum Distribution

NIR Adaptive Optics Galaxy Evolution

SAMI Zoom Survey

Choirs, HI Galaxy Groups

Dwarf Galaxy Metallicity

Dwarf Galaxy Kinematics

SAMI Galaxy Survey
Academic Appointments
Lecturer in Astrophysics
The University of Queensland
2020-
Spatially-resolved galaxy evolution
Postdoctoral Research Fellow
Swinburne University of Technology
2017-2019
Postdoctoral Research Fellow
Australian National University
2014-2016
The morphological evolution of galaxies with cosmic time
Education
PhD (Astrophysics)
University of Queensland
2011-2014
Tidal dwarf galaxies in HI-rich groups
Graduate Certificate in Research Commercialisation
University of Queensland
2011-2012
Courses: Developing Business from Science, Entrepreneurship, Commercialisation in Practice, Uniquest Internship
Bachelor of Science, Physics Honours Class I
University of Queensland
2009-2010
Summer Research Scholar and Honours Project: Formation of Ultra-compact Dwarf Galaxies.
Bachelor of Science, Mathematics
University of Queensland
1999-2002
Dean's Commendation for High Achievement
Bachelor of Business Management
University of Queensland
1999-2002
Observational Astronomy Experience
GSAOI (Gemini South Adaptive Optics Imager)
Gemini Observatory, Chile
2014-2015
GMOS-S
Gemini Observatory, Chile
2014
SAMI (Sydney AAO Multi-object Integral Field Spectrograph)
Anglo Australian 3.9 m Telescope, Siding Spring Observatory, Australia
2013-2015
DECam (Dark Energy Camera)
Blanco 4 m Telescope, Cerro Tololo Inter-American Observatory, Chile
2013-2014
DEIMOS
Keck 2 10 m Telescope, W. M. Keck Observatory, Mauna Kea
2013
WiFeS (Wide Field Integral Field Spectrograph)
ANU 2.3 m Telescope, Siding Spring Observatory, Australia
2011-2015
Mosaic 2 Camera
Blanco 4 m Telescope, Cerro Tololo Inter-American Observatory, Chile
2010
Academic Experience
Physics Lab Tutor
University of Queensland
Excellence in Tutoring Prize, 2012/2013
2009-2014
Physics Teaching Lab Manager
University of Queensland
2012
Cosmology and Special Topics Lectures
Kyung Hee University students, University of Queensland
2012,2014
Oral Presentations (Selected)
The Future and Science of Gemini, Toronto
An adaptive optics view of the morphological evolution of galaxies between 1 < z < 2
2015
Australian Gemini, Magellan and Keck Science Symposium, AAO
An adaptive optics view of the morphological evolution of galaxies between 1 < z < 2
2015
Astronomical Society of Australia (ASA)
Annual Scientific Meetings
2012,2013,2014,2015
Swinburne University
Colloquium
2015
AURA, La Serena
Colloquia
2013,2014,2015
Rencontres de l'Observatoire de Paris ESO Workshop
Tidal dwarf galaxies and the luminosity-metallicity relation
2013
Swinburne Spheroidal Workshop
Tidal dwarf galaxy candidates in gas-rich groups
2012
Skills
Languages
English (native), Spanish (limited), Japanese (elementary), Italian (elementary), French (elementary)
Software
Adobe Acrobat & Creative Suite, Dropbox, DS9, Emacs, GALFIT, GIMP, Google Apps, IDL, IRAF, LaTeX & BibTeX, MS Office, python, pywifes, RMODEL, SExtractor/SCAMP/SWarp, Stellarium, UHSPECFIT, XMind, YNAB, standard OSX packages
General
Public Speaking, Administration, Writing, Time Management